Church Staff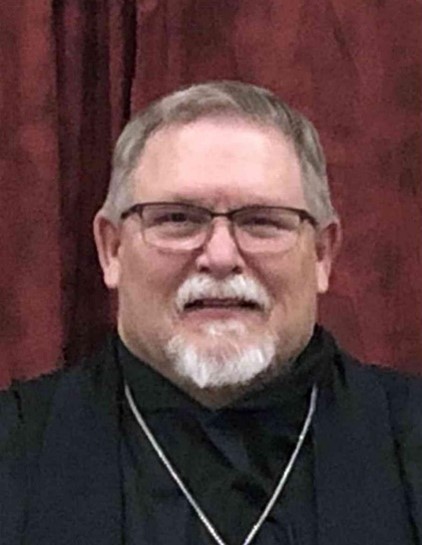 Rev. Bradley D. Viken
Pastor
More about Rev. Bradley D. Viken
Pastor Brad Viken grew up in North Dakota.  After receiving his bachelor's degree from Concordia College, St. Paul, MN in 1984 (DCE) he served for four years as a DCE, teacher and coach.  He was then called into full time pastoral ministry, and in 1992 he was ordained after receiving his Master of Divinity from Concordia Seminary in St. Louis.
Pastor Brad has served churches in Minnestoa, North Dakota, Southern California and now Ohio.  He has served as pastor for God's people at Risen Christ since November 2020.
Throughout His ministry, he has assumed a wide variety of responsibilities in a diverse array of ministry fields.  He has been an educator, camp director, a worship leader in nursing homes, has always worked well with youth, and has been active in local food pantries and other community outreach ministries.  He has always encouraged everyone within the church to be active outside the church in their community.
He has been married to his best friend and the love of his life, Lynda since 1989.  They have three great children and four beautiful, wonderful grandchildren. Some of his favorite activities revolve around family, especially grandkids.   He loves reading to these little ones.  His wife, Lynda is a former nurse and is now an accountant with an MBA.  Lynda loves to be active in many aspects of church ministry and has blessed Brad's ministry greatly along their journey.
Pastor Brad loves to teach, preach, listen, interact, lead, and encourage.  He has been told that he has a strange sense of humor and been blessed with a creative mind.  He enjoys wearing strange costumes during worship as he portrays various Biblical characters. He likes to ask questions and hear stories from the lives of others.   As a worship leader, he has written lyrics for many worship songs, often writing different words for some of the great hymns of the church.  He loves both traditional and contemporary worship styles and encourages as many others as possible to be active is all aspects of the worship.
His favorite Bible verse is Proverbs 3:5-6   "Trust in the Lord with all your heart and lean not on your own understanding,  in all your ways acknowledge Him and He will make straight your paths."  (ESV)
His personal mission statement is: Because I am saved, I will surrender, I will serve, I will share Christ.
Bethany Viken
Office Manager
More about Bethany Viken
Bethany's bio and photo are coming soon!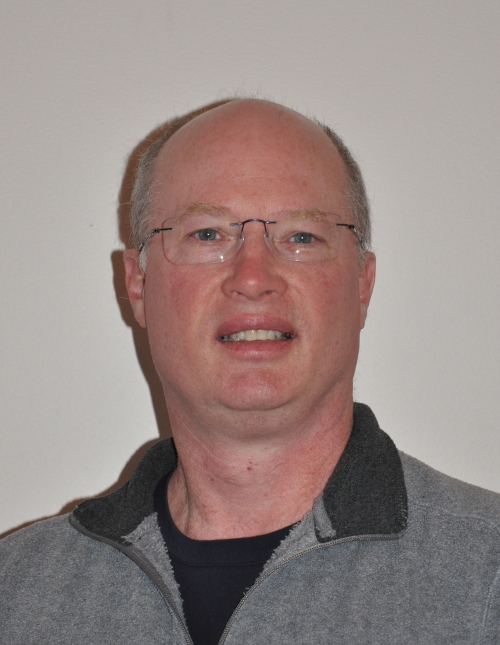 Steve Rutledge
Business Manager
More about Steve Rutledge
Steve is the Business Manager for the congregation responsible for all secular affairs of the congregation including, but not limited to, financial, property, and personnel management.  With the assistance of the Treasurer, he ensures the financial integrity of the congregation.  Steve leads the preparation of the annual ministry budget and reports the final budget to the Board of Directors.  His duties also ensure that all church property is maintained in good order and repair.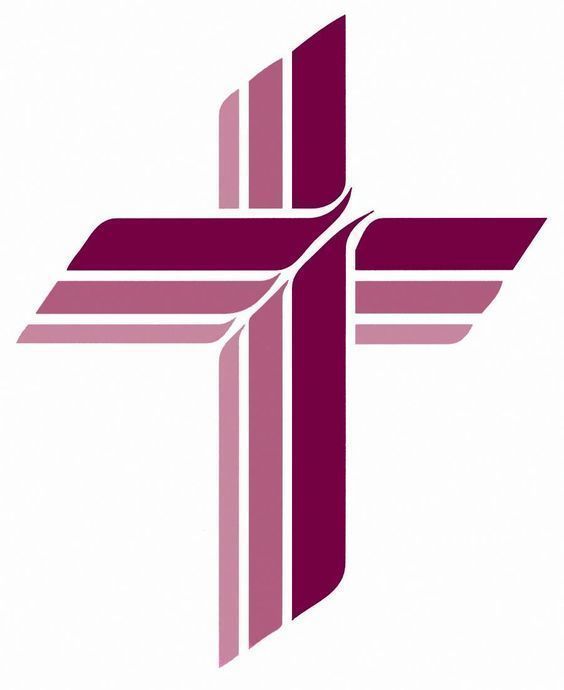 Johnny Bacevic
Information Technology / Website
More about Johnny Bacevic
Johnny Manages the IT needs of the church.
---
Elders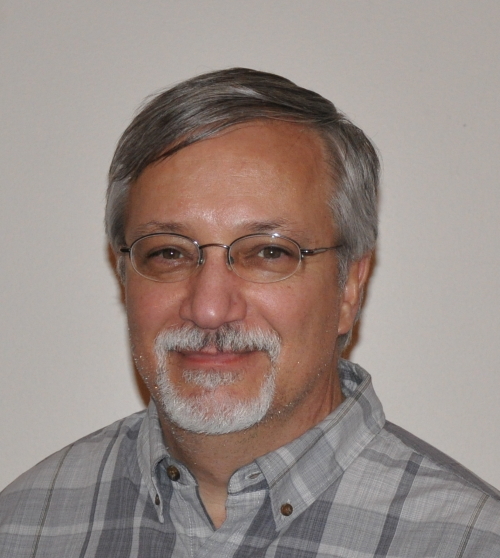 Rob Hunt
Head Elder
More about Rob Hunt
---
School Staff
Jim Brueggeman
School Board
More about Jim Brueggeman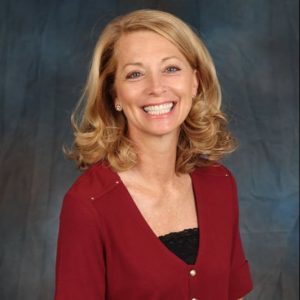 Becky Reid
School Administrator
More about Becky Reid
Mrs. Reid was born and raised in St. Louis, Missouri. She completed her Bachelor's degree at Stephens College and postgraduate studies at St. Louis University and Concordia University. Mrs. Reid has been the Principal at Risen Christ since 2003. Prior to accepting the Principal position at Risen Christ, Mrs. Reid served as a classroom teacher with experience in grades Kindergarten through third. Mrs. Reid's background also includes both a professional dance career and dance education. Upon retiring from the stage, Mrs. Reid opened a dance studio in St. Louis as owner and Artistic Director for ten years. Mrs. Reid continues to serve as a master instructor at dance studios in Cincinnati, Dayton and Columbus and currently has students performing in New York City, Chicago, Los Angeles and at Disney World. Mrs. Reid enjoys providing original choreography for the programs at Risen Christ as well as teaching tap and tumbling to the K-6th grade students during the Specials class period.

More School Staff at Risen Christ Lutheran School WebSite

---
Ministry Teams
Susan Gallagher
Promotions Team (Acting)
More about Susan Gallagher
Moved to Ohio in 2016 from Buffalo, NY area. Majored in Medical Laboratory Technology at the University of Vermont. Obtained a Specialist in Blood Bank certification from NC Memorial Hospital-UNC, Chapel Hill. Worked for various transfusion services and retired from Erie Community College as Associate Professor in Lab Science Dept.
Married, two children, six grandchildren.  Former member of St. John Lutheran Church in Orchard Park, NY and was involved with youth, alter preparation, Bible studies, and choir. Interests include photography, scrapbooking, ancestry research, and attending sports events.
Phil & Linda Sears
Connections Team
More about Phil & Linda Sears
Phil and Linda's bios and photo are coming soon!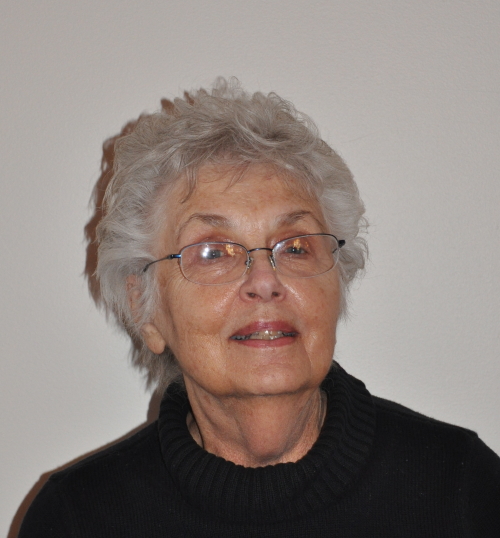 Denna Johnson
Stewardship
More about Denna Johnson
Denna, a life long Ohioan, settled in South Vienna after marrying her high school sweetheart Phillip Johnson. Purchasing an old Inn built in 1836, they started a business which became Johnsons Lamp Shop. Denna, after Phillip's passing during 1999, continued the restoration of the old house and managed the lamp shop transitioning toward retirement during 2019. Denna is looking forward to having more time with her 2 sons, 5 grandchildren and 1 great-granddaughter. Involved with many facets of church work she currently is Stewardship Chairperson, manager of volunteer office staff and devotes energy to being the "Hands and Feet" of Christ at Risen Christ. Being a member of the Risen Christ family is a true blessing in her life.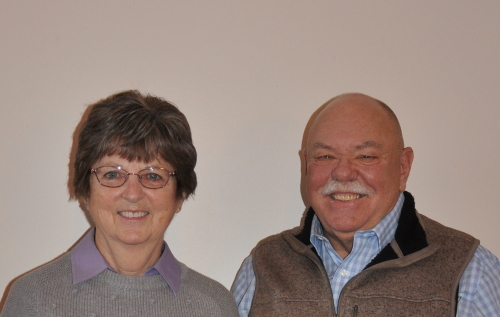 Greg and Chandra Shrader
Outreach
More about Greg and Chandra Shrader
Greg and Chandra met in college at the University of Rio Grande. Working within the Gallia County organization for over 30 years Chandra retired from Children's Services and Greg from the Probate/Juvenile Court. They were active in Red Cross and various outreach programs both in the community and nationally. Chandra organized several disaster teams for hurricanes and floods. Moving to Greene County near Clifton where Chandra was born and raised they joined Risen Christ. Their heart is helping others regain their position from a loss. Chandra and Greg are focused on encouraging our church members to be involved in community projects like Habitat for Humanity and to organize a disaster team for local emergencies.
---
Board of Directors
Anthony Montecalvo
President Board of Directors
More about Anthony Montecalvo
Originally from Warren Ohio, Anthony graduated from The Ohio State University with a degree in Aeronautical Engineering. He spent 26 years flying jets on active duty in the U.S. Air Force, Air Force Reserve and Ohio Air National Guard. Anthony retired from the military and currently works as civilian engineer at Wright-Patterson Air Force Base. In previous churches he has served as an usher, reader, financial secretary, vice president, and president. He and his wife Brenda have a horse farm in Cedarville. Anthony enjoys traveling, riding his motorcycle, and working on the farm.
John Bacevic
Vice President
More about John Bacevic
John an alumni of University of Connecticut and Western Connecticut University studied Electronic Engineering.  His career included assignments in designing electro optical systems mostly for military applications prior to moving into business development and strategic planning eventually progressing into management.  John has been active in church work over many years filling positions from president to polishing floors as needed.  He was treasurer at Lutheran Church of The Way in Massachusetts prior to moving to Ohio.  John enjoys cooking, photography and woodworking as hobbies.
Kelly Tursic
Board of Directors Secretary
More about Kelly Tursic
Kelly's bio and photo are coming soon!
Sarah Bussell
Treasurer
More about Sarah Bussell
Sarah was born and raised in Petoskey Michigan and has lived in Cheyenne WY, Naples FL, Atlanta GA and Hickory NC. She attended different colleges studying business, banking and accounting. Sarah worked for SunTrust Bank (now Truist Bank) in their bookkeeping and controller's divisions. In 2016 she moved to Springfield to care for her mom.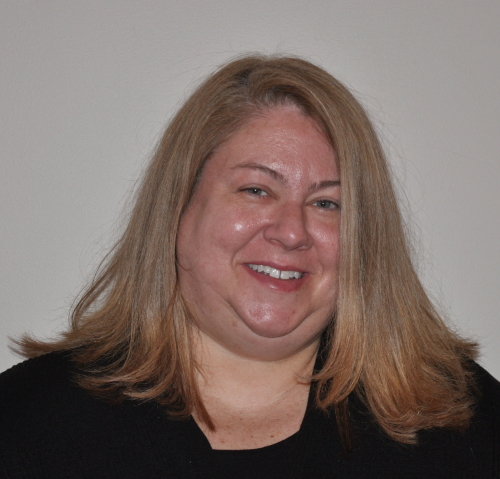 Becky Krieger
Member at Large
More about Becky Krieger
Becky graduated Wittenberg University with a degree in management. She has served in a variety of church capacities over the years. As Outreach Coordinator her skills greatly improved the church's ability to attract new members. Her heart is in music and enjoys playing the viola during services. Becky's career as a hotel general manager keeps her very busy. When able, she loves spending time with family and friends.
---